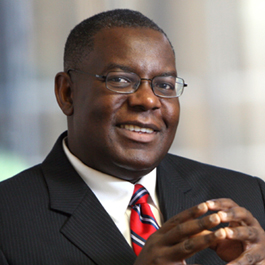 AREAS OF PRACTICE
DIAL DIRECT NUMBERS
Phone:
803-799-9091
803-343-3872
ADMISSIONS
South Carolina Bar,
United States District Court for the District of South Carolina
EDUCATION
Louisiana State University Law Center, Juris Doctor, 1998
University of South Carolina, Masters in Public Administration, 1993
University of Yaoundé, Cameroon, License en Droit (B.A in Law) 1989
CERTIFICATION/SPECIALTIES
Certified Circuit Court Mediator
PROFESSIONAL ASSOCIATIONS
Richland County Association
American Bar Association
National Bar Association
South Carolina Defense Trial Lawyers
Richland County Public Defender Board of Directors 2005 – 2007
COMMUNITY INVOLVEMENT
Chairperson Elev8 2010- present
Vice President Girls, Northeast Columbia Soccer Association 2002-2005
Member of the Board of Directors South Carolina United FC 2006 to present
Recreational Soccer coach
First Church of the Nazarene Choir Member
HONORS AND AWARDS
2017 Bar Register Preeminent Attorney – Listed Lawyer
2017 Top Attorneys in the Midlands
2017 AV Preeminent Attorney
SUPPORT STAFF
"We are creatures of our environment and our environments shape our thoughts, perspective and habits. Be mindful of your environment"
Born in French and English-speaking Limbe in Cameroon in West/Central Africa, Samuel quickly learned how environment can shape perspectives. Particularly when it comes to baked goods.
Shortly after he came to Columbia to study for his master's degree, Samuel remembers telling a colleague how much he missed good biscuits from home. Not to worry, his colleague told him. She stated that her mother made the best biscuits around and she made them from scratch. Samuel was massively impressed, not to mention excited, when he was invited for Sunday dinner. "I had elevated expectation for two reasons," Samuel recalled. "I had heard prior to my arrival to the American South that Sunday dinners were a big deal and, of course, I was looking forward to a biscuit. "
The excitement turned to shock when, after the group said grace, his colleague walked over with a basket full of bread and gleefully declared, "The best biscuits in Columbia."
"I was flabbershocked – flabbergasted and shocked," he recalled. "However, like a true, albeit new, southerner, I graciously devoured the bread and expressed my appreciation. I was given a bag full of the 'best biscuits in Columbia' to take with me." On his way home, he stopped at a grocery store to buy a proper biscuit as he knew it growing up – a cookie.
"A French biscuit differs substantially from an American biscuit. It is a matter of perspective," he said. Practicing law requires looking at cases from all perspectives and eating a lot of biscuits.