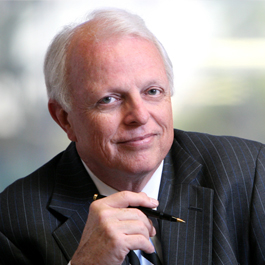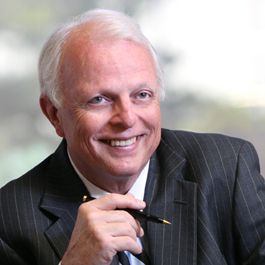 DIAL DIRECT NUMBERS
Phone:
803-799-9091
803-343-3861
ADMISSIONS
South Carolina Bar, 1970
U.S. District Court for the District of South Carolina, 1972
U.S. Court of Appeals for the Fourth Circuit, 1982
U.S. Supreme Court, 1985
EDUCATION
University of South Carolina School of Law, J.D., 1970
Order of the Wig and Robe
American Jurisprudence Award – Trade Regulation
South Carolina Law Review, 1969-1970
University of South Carolina, B. A., History, 1963
CERTIFICATION/SPECIALTIES
Circuit Court Mediator
Family Court Mediator
PEER RATING
Martindale Hubbell rated AV Preeminent, 2012
PROFESSIONAL ASSOCIATIONS
American College of Trial Lawyers (Fellow)
Chairman, Supreme Court Committee on Character and Fitness, 1989-2004
Richland County Bar Association
South Carolina Defense Trial Attorneys Association
MILITARY SERVICE
Corporal, US Marine Corps, 1958-1960
AREAS OF PRACTICE
COMMUNITY INVOLVEMENT
Chairman, Board of Trustees, South Carolina Episcopal Home at Still Hopes
Vice Chairman, Richland County Election Commission, 1980-85
Board, Greater Columbia Community Relations Council
Chairman, St. Lawrence Place, Columbia, SC
HONORS AND AWARDS
2017 Bar Register Preeminent Attorney – Listed Lawyer
2017 Top Attorneys in the Midlands
2017 AV Preeminent Attorney
Matthew J. Perry Civility Award, 2011
Richland County Bar Civic Star Award, 1994
American Register – Top Lawyers 2011
Super Lawyer 2008-2011 – Personal Injury Defense, General, Insurance Coverage
Best Lawyers in America, "Bet the Company" Litigation, 2010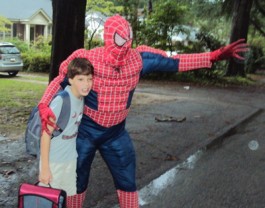 A psychiatrist would have a field day with Cravens' admission: over the past 20 years, he has found great pleasure in attempting to embarrass his children, grandchildren, and law partners by dressing and appearing in public in costumes. He has been, at various points, a rabbit (while meeting his daughter's airplane from New York), a chicken, a gorilla, and a large white bird. To transition his grandchildren to their first day of school for each year, he has leaped from the bushes and from a camouflaged truck as Superman, Darth Vadar, and Spiderman. He has also dressed as Uncle Sam and appeared with firecrackers loudly popping at a partner's naturalization celebration.  He suspects that early forays as Santa led to this bizarre behavior, which apparently replaced duck, deer and dove hunting and golf as a hobby. He was not very skilled at killing furry and feathered friends, though as a golfer he was a good rabbit.